Learning Industries Limited
e-Learning Courses
Epidural and PCA e-Learning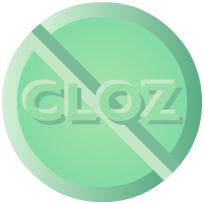 This e learning module explains what Clozapine is and how it works. Users will learn how to start patients on Clozapine, including registering patients with the Clozapine Patient Monitoring Service.
The importance of starting Clozapine slowly and gradually is emphasised and the need for close patient monitoring is highlighted both when starting clozapine and throughout their treatment.
The e learning also covers what actions to take when clozapine patients have high temperatures or have abnormal blood test results. The module also raises awareness of potential side effects and their management.
The package highlights the requirement for careful patient management, including checking patient compliance, understanding the thresholds which demand the restarting of dose titration and the need to increase the monitoring of patients who miss doses.
Introduction

Side Effects
NICE Guidelines

Monitoring

Starting
Observations
Missed Doses
Interactions

Management
Side Effects
Summary