Learning Industries Limited
e-Learning Courses
Epidural and PCA e-Learning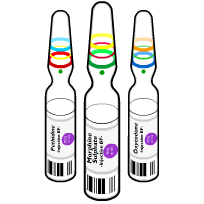 This e learning module outlines how epidural infusions and IV Patient Controlled Analgesia (PCA) work and how they may be used for post operative pain management.
Relevant medications, preparation techniques, risks, benefits and contraindicators are described. The module raises awareness of potential complications and side effects.
The need for appropriate nursing care and careful patient monitoring are illustrated.
The module content is supported by the use of relevant scenarios and case studies.
Introduction
Anatomy
Nervous System
Pain Management
Sedation
Epidural
PCA
Summary