Learning Industries Limited
e-Learning Courses
Intrathecal Chemotherapy e-Learning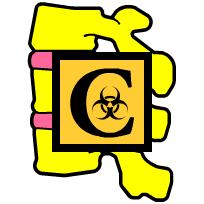 The Intrathecal Chemotherapy e-Learning module introduces the significant and life threatening risks associated with Intrathecal Chemotherapy (ITC) and explains how these risks can be reduced.
Intrathecal chemotherapy agents are covered, and significant risks with the inadvertent intrathecal administration of neurotoxins explained.
The module details responsibilities of all staff involved in the intrathecal chemotherapy process and emphasises the need for staff to be trained, certified competent and registered for the tasks which they are responsible for.
Introduction
Errors associated with intrathecal chemotherapy
Risk reduction
Intrathecal Chemotherapy Process
Summary