Learning Industries Limited
e-Learning Courses
Mental Health Medication e-Learning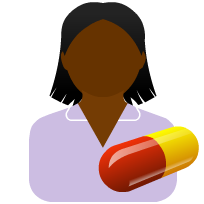 Support workers play a vital role in the care and support of patients. Often, they are best placed to identify changes in medicines and therefore are able to prevent administration errors so an understanding how to correctly handle and administer medicines is essential.
This e-Learning covers the main types of medicines used in the treatment of mental illness including their benefits and potential side effects is an important aspect of patient care. The role of the support worker in medicines management is explained, showing the requirement to work within the law, including considering consent and the legal classifications of medicines.
The module also introduces covert and self administration of medicines, illustrating the need to know how to store and transport medicines safely and securely.
Introduction
Handling and Administration
The 5Rs
Medication
Mental Health Medication
Summary