Learning Industries Limited
e-Learning Courses
Medicines Safety e-Learning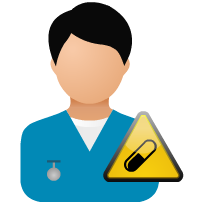 Medicines safety affects everyone: anyone could make a medicines related error. All healthcare staff must work towards working as safely as possible. The Medicines Safety e-Learning covers the principles and importance of the safe and secure handling of medicines and covers areas prone to medication errors, addressing how the incidence of these errors can be reduced and how to respond to incidents that do occur.
Particular challenges presented by Controlled Drugs, time critical drugs and pain management medication are covered and the benefits of identifying issues with alcohol dependence and alcohol presentation explained.
The module explains how patient safety is dependent on safe handling of medicines, including storage and administration. The Omnicell medication cabinet is also introduced and the advantages of its use explained.
Introduction
Improving Patient Safety
Controlled Drugs
Time Critical Drugs
Insulin Safety
Pain Management
Managing Alcohol Presentation
Omnicell
Summary