Learning Industries Limited
e-Learning Courses
Mental Capacity Act e-Learning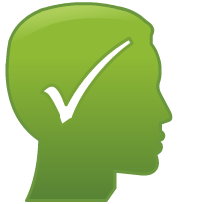 The Mental Capacity Act e-Learning is designed to provide NHS and other health and social care staff with essential training in the implications and application of the Mental Capacity Act 2005.
The e-learning covers the legal framework of the Act; the obligations on health and social care workers; and the practical implementation of the Act within health and social care practice.
The package specifically describes when and how to assess mental capacity; determining a person's best interests and the best interests checklist; the use of advance decisions refusing treatment.
The package draws upon a range of illustrated scenarios to demonstrate the context and application of the Act within a range of health care considerations.
The e-learning also covers the Deprivation of Liberty Safeguards, their purpose and why they are needed and when and how to seek authorisation for deprivation of liberty.
Introduction of Mental Capacity Act
Assessing Capacity
Decision Makers
Determining Best Interests
Advance Decisions Refusing Treatment
Applying the Mental Capacity Act
Deprivation of Liberty Safeguards
Summary