Learning Industries Limited
e-Learning Courses
Recruitment and Selection e-Learning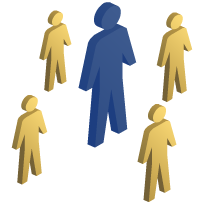 This Recruitment and Selection e-Learning module provides information and guidance on the recruitment and selection procedures to be used within NHS organisations.
The module familiarises staff with the organisation's recruitment and selection policy within the legal context and current good practice. The module describes each step of the recruitment process, including applications and short listing, interviewing techniques, screening and appointment procedures.
The package can be used with the Learning Industries e-Learning Administration System to provide learner management, user tracking and recorded assessment or can be packaged for delivery in third-party SCORM-compliant Learning Management Systems.
Legislation
Post Definition
Application and Shortlisting
Interviewing
Screening and Appointment
Summary