Learning Industries Limited
e-Learning Courses
Adult Testosterone Deficiency e-Learning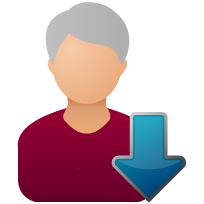 Testosterone deficiency (TD) is a significant health problem. The Adult Testosterone Deficiency e-Learning educates healthcare providers about testosterone deficiency (TD); emphasising the importance of screening for TD in order to identify men who may be experiencing challenges linked to TD.
The module illustrates why adequate levels of testosterone are so important, introduces patient groups which may be susceptible to TD, explains how TD is classified and looks at the impacts of TD.
Testing methods are illustrated and ways in which TD can be treated discussed. The link between TD and erectile dysfunction and prostate cancer are covered in order to help show healthcare professionals the importance of early identification of TD and uses case studies to show how effective treatment improves patient wellbeing.
Introduction
Testosterone Deficiency
Testing
Treatment
Case Studies
Summary